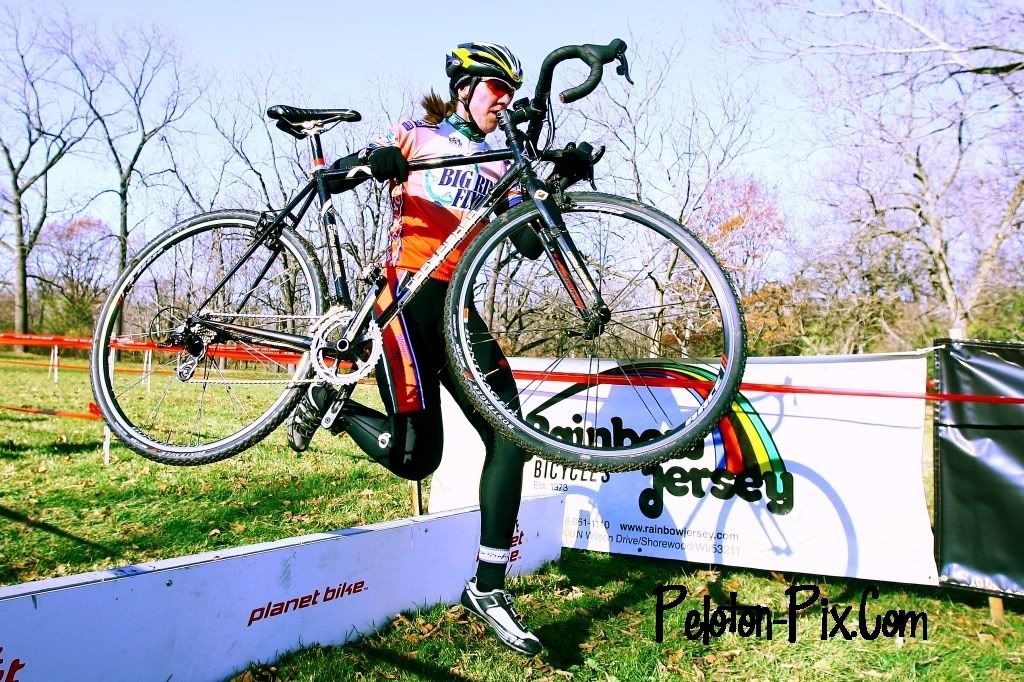 Sunny skies and barely a lick of wind ... it was a perfect day for cyclocross at Milwaukee's Estabrook Park presented by Rainbow Jersey Bikes! This mostly flat course is perfect for how the big boys roll and it's favorite of many with it's long straight stretches mixed in with some tight technical turns, and other obstacles.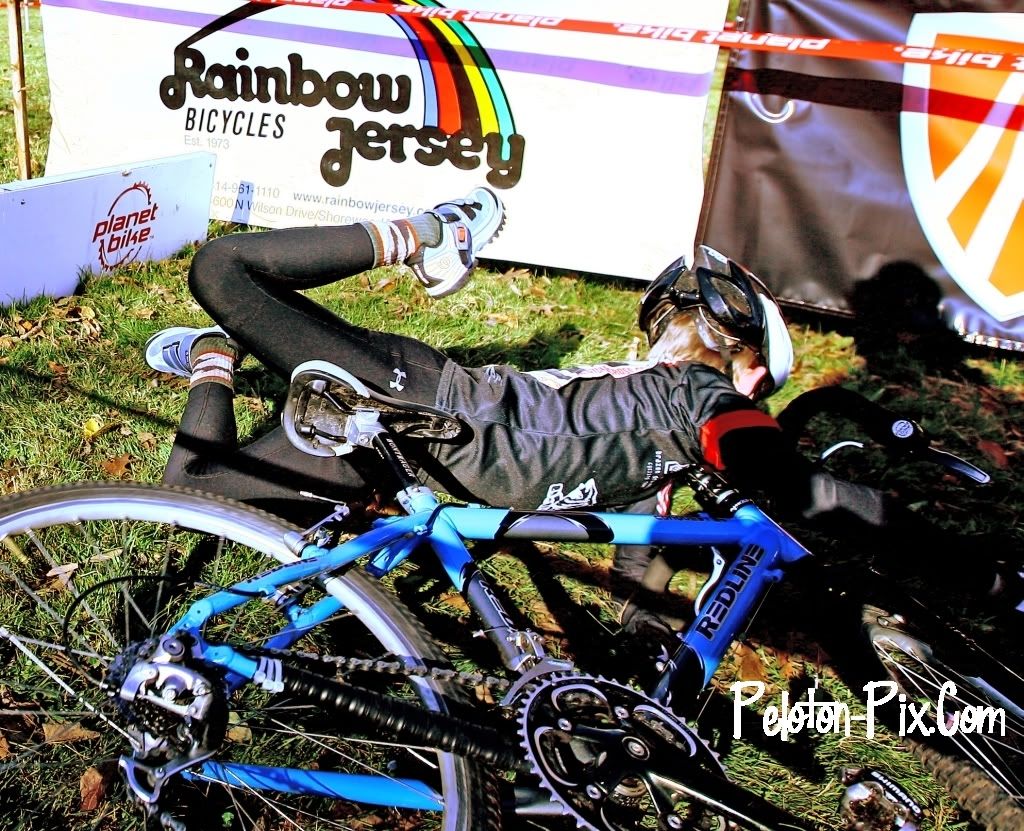 Other obstacles such as barriers to jump. Obviously a bit more challenging for some, but that's all part of the game and everyone came out smiling at the end of the day.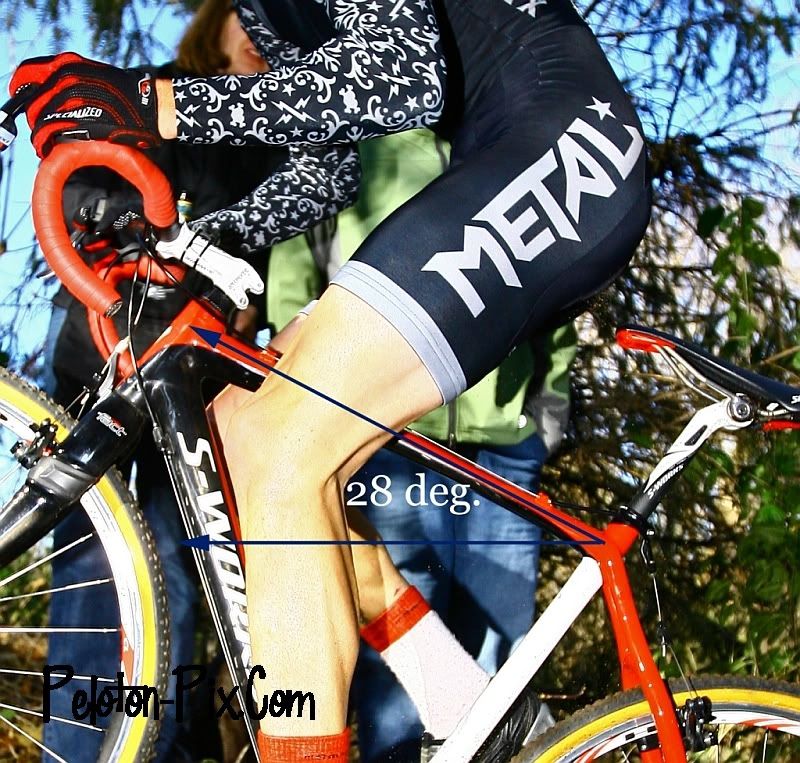 The barrier that really puts it's stamp on this course is a small climb that's really only half, or even one fourth the length of climbs on other courses, but it has a small natural barrier at the foot of it that must be jumped over first followed by the meat of the climb which I measure at about 28 degrees at it's maximum, or about a 50% gradient. Ouch!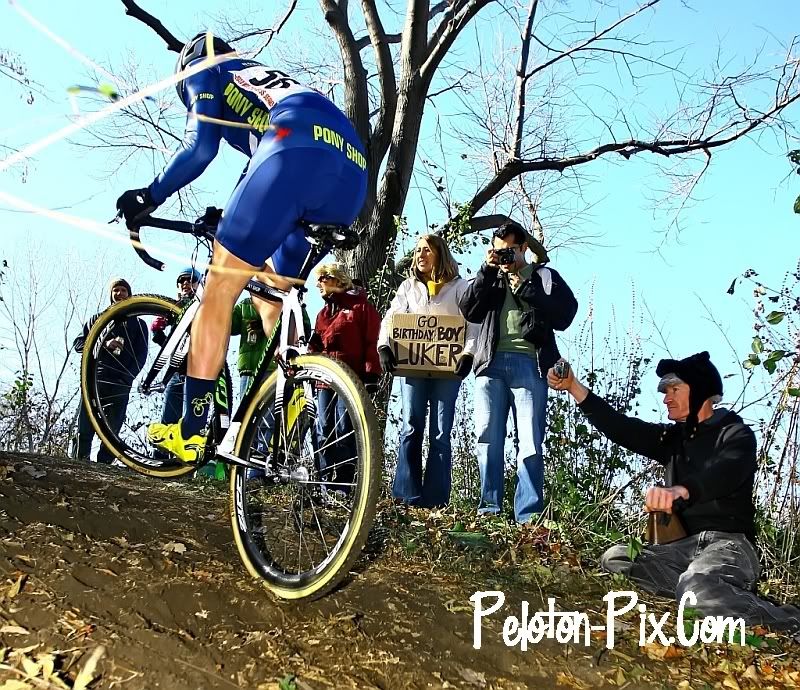 That's steep enough to get your front wheel up off the ground if you're pulling up hard, as we see Louis Kuhn of Chicago's Pony Shop doing here.
A total of fifty riders toed the start line in the Men's Cat. 4 field today. Three riders managed a gap on the rest, and it came down to a three up sprint taken by UW-Madison's David Price for his first win of the year, besting a pair of seconds in the last two races. Second was Finn Ryan and Geargrinder Andrew Feuersthaler, third.
Both the men's and women's category 3 fields were dominated by junior riders today. Corrie Osborne, 15 years old riding for IS Corp and Lionel Rocheleau, 15 years old riding for Geargrinder each won their perspective race. Each already has a string of wins under their belt and no doubt many more to come. Well done to both of them!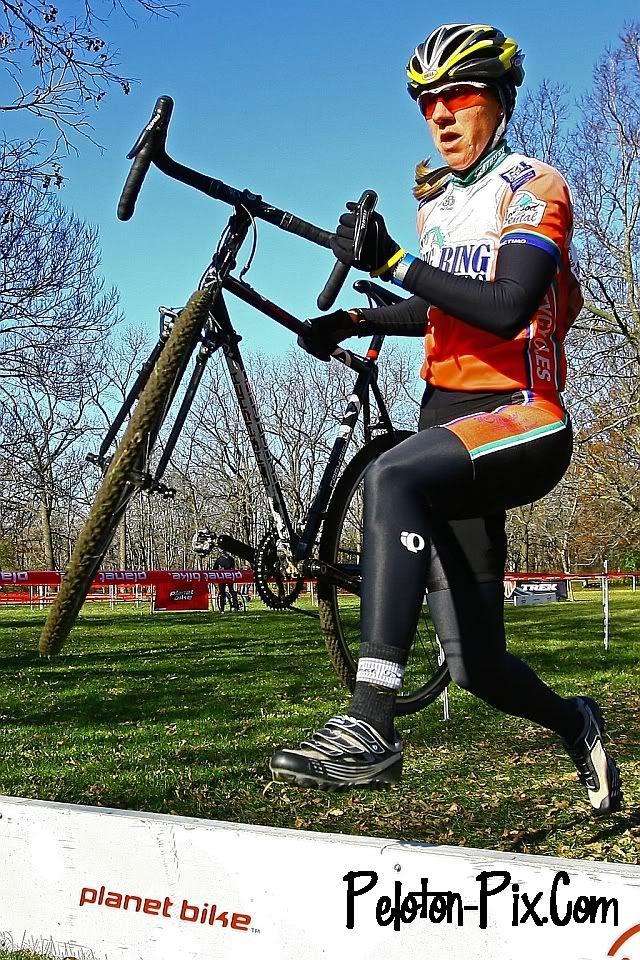 Julie Phelps of the Big Ring Flyers picked up her third win of the season in the women's category 4 race. As someone who also enjoys time trials and running marathons, this sport seems a natural for her.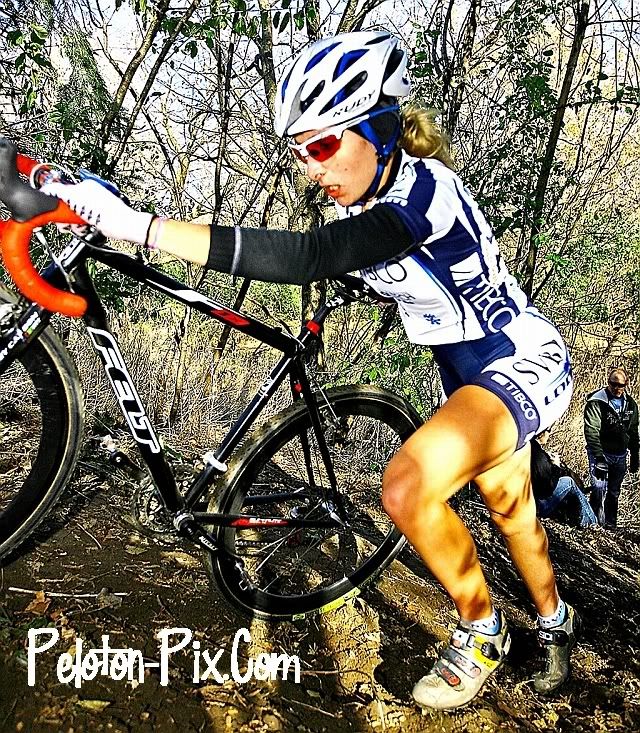 Sam Schneider of Team Tibco won her seventh 'cross race that she's entered this season today in the Women's Elite race besting Holly Klug and Sarah Huang. Fourth place Alyssa Severn of Team Magnus rode strongly in the closing laps making up gobs of time perhaps lost earlier with a mechanical, but was not able to make the podium.
While Brian Matter was icing the competition up north in a major mountain bike race, Marko LaLonde continued his domination in 'cross by shattering today's field by about a minute on the finish line.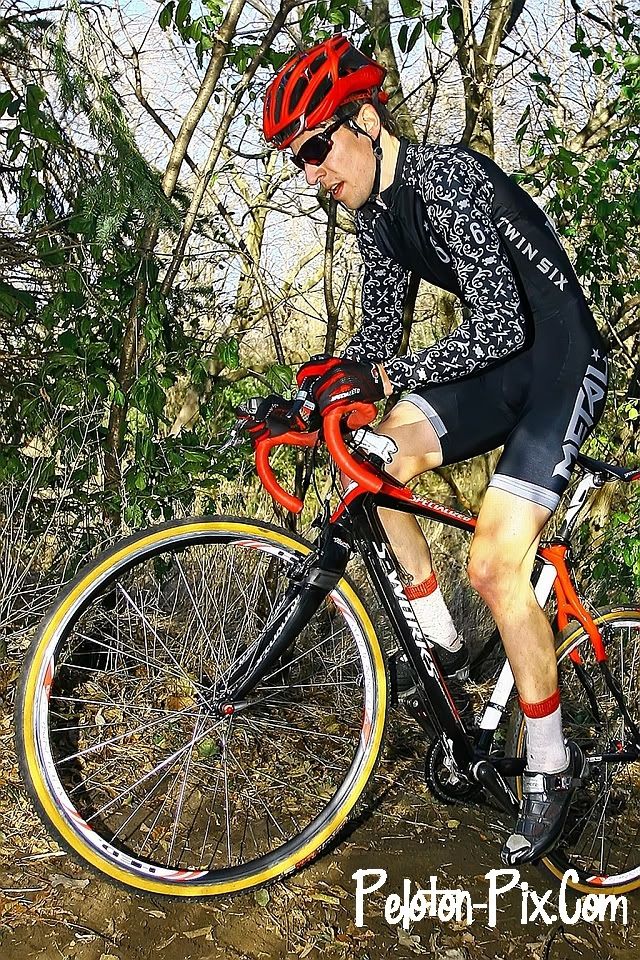 A group of five riders formed the chase group consisting of David Staab, Kevin Klug, Jordan Roessingh, Chad Hartley, Steve Scholzen who all finished in that order.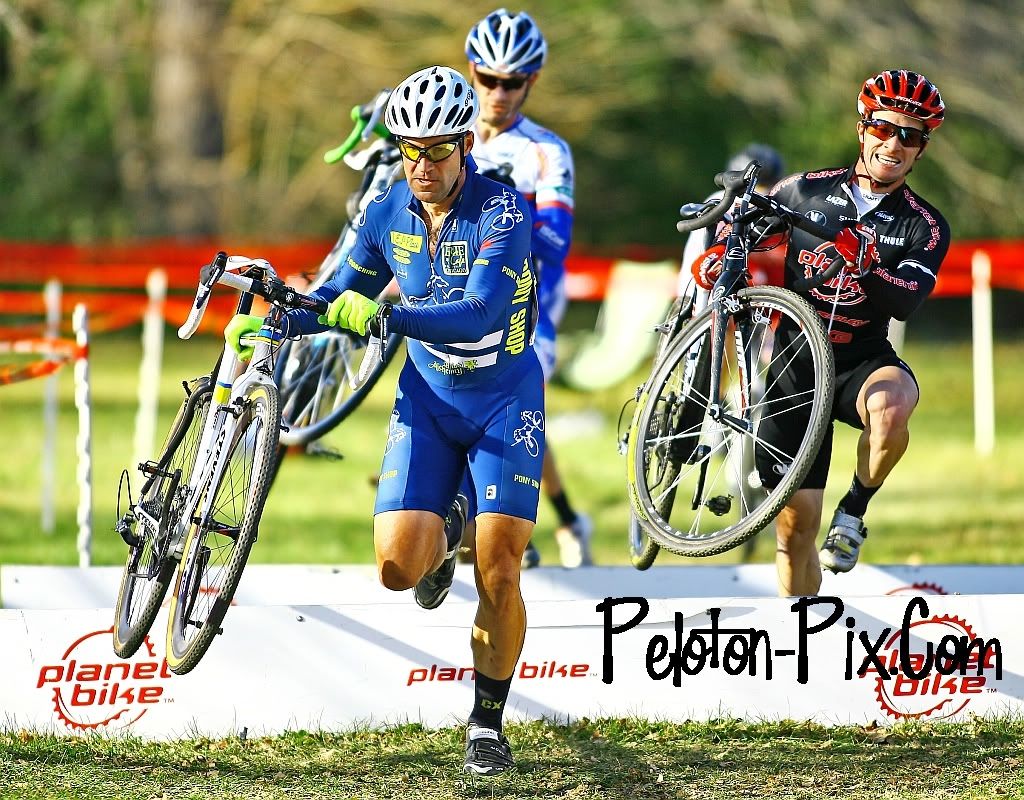 Scaling the steep 28 degree embankment was accomplished by most riders in the form of running and carrying or pushing their bike.The difficulty of this climb was compounded by the foot high natural barrier that had to be jumped immediately at the foot of the climb. These top six riders consistently bunny hopped the jump, then powered up the steep embankment lap after lap, with the five chasers seen on one lap staying in tight formation, wheel to wheel as if they were in a pace line, right up and over the top. It was very impressive!