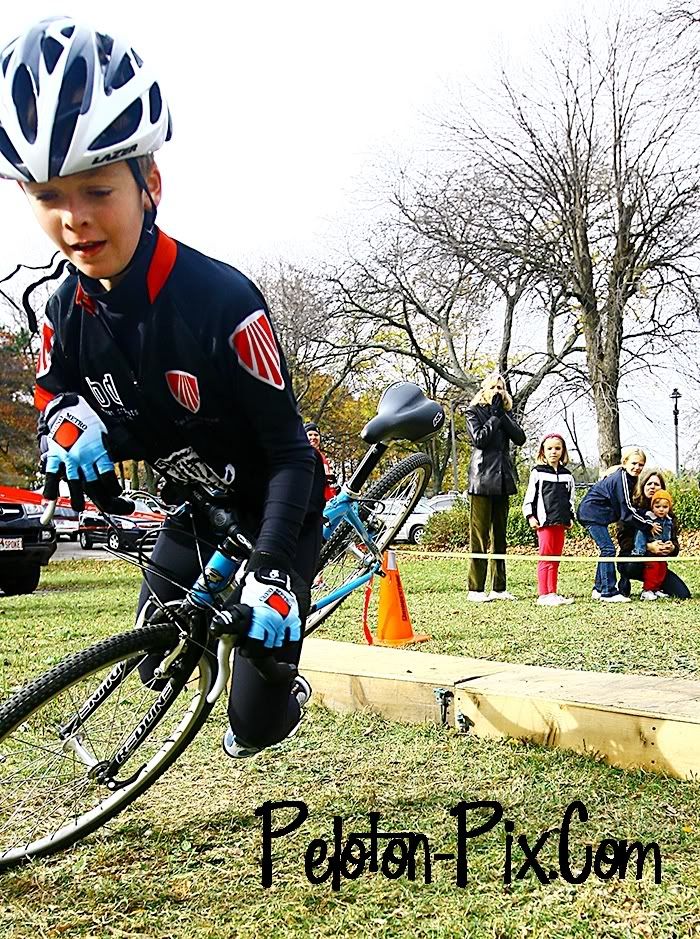 Once again the Washington Park Cyclocross, presented by Team Trocadero, did not disappoint! No, there weren't any flaming barriers this year (rats), but the racing was hot and the costumes even hotter. In addition to two sets of regular barriers, two small 'coffins' are set up as a small obstacle (these used to be set on fire). They are quite hop-able if you've practiced that in training, if not, watch out!
Team Tibco's Sam Schneider took the top spot in the Women's Elite race besting MTB specialists Holly Klug and Abby Strigel. A roadie beat the mountain bikers!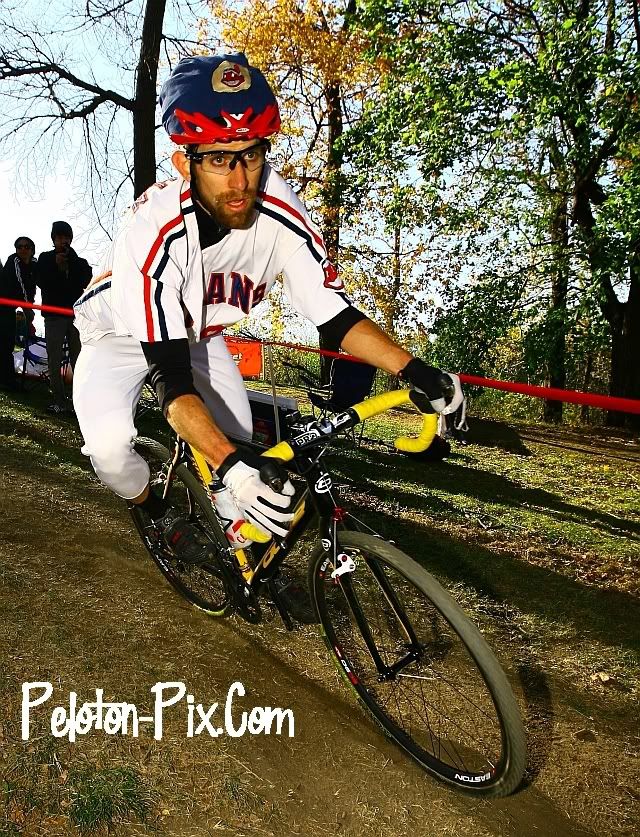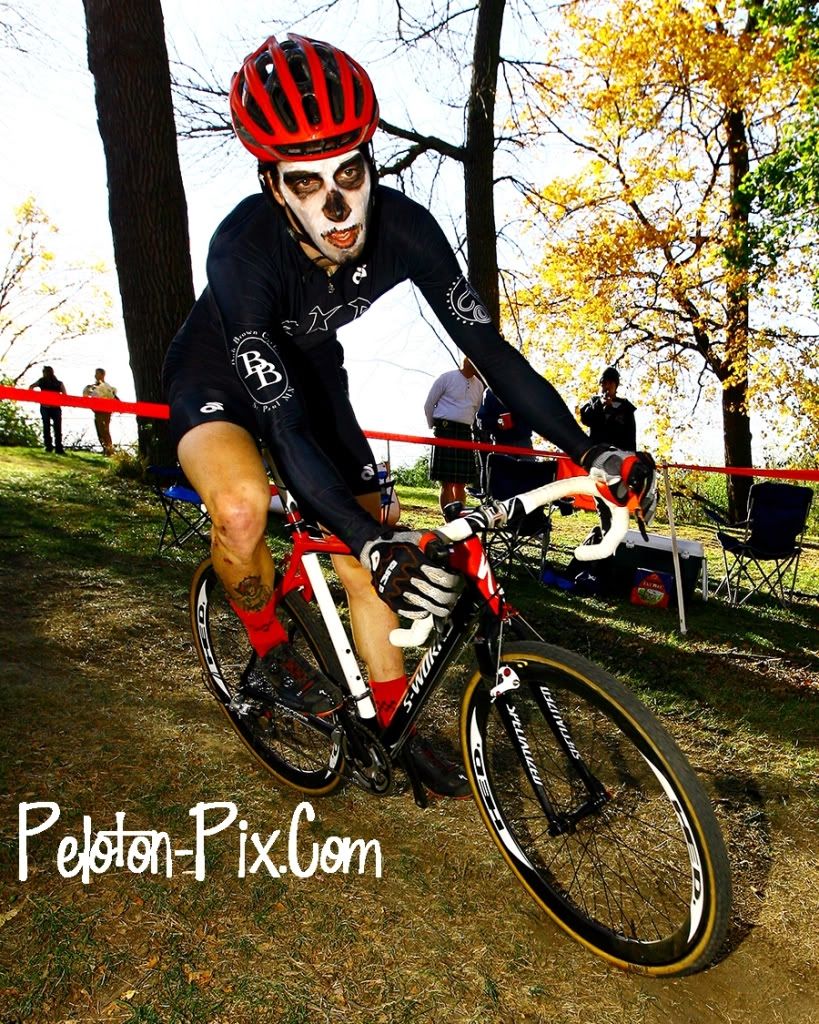 In the Pro Men's race, Brain Matter went pull for pull, or probably more accurately - attack for attack with Marco LaLonde the entire event. From time to time it looked like either might have been riding away from the other, but it really came down to a 100 meter sprint from the last corner to the finish line with LaLonde besting Matter by just a wheel. Sort of a mountain bike specialist vs cross/mtb/roadie. Also back on home soil was Kenda Pro Cycling's Chad Hartley, fresh back from Korea and the Tour of the DMZ.
Other notable appearances were:
Lady Gaga

Super star Ace Frehley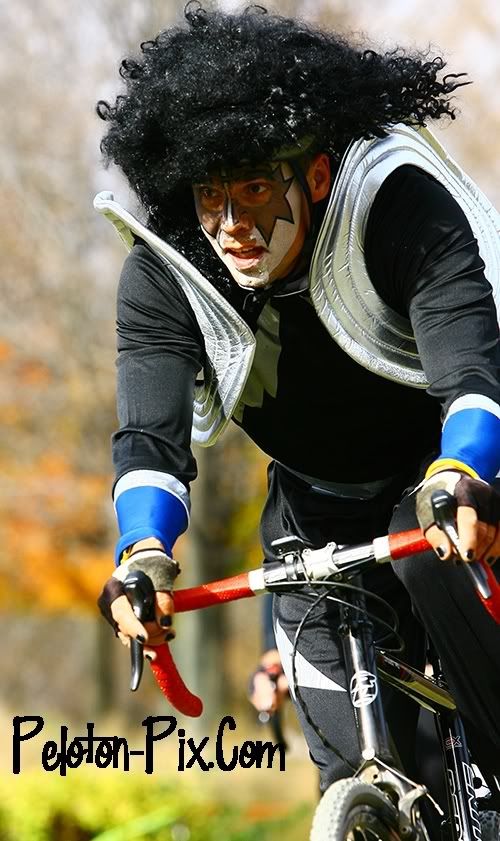 Over at the Team Expo party, there was some sort of
royalty present: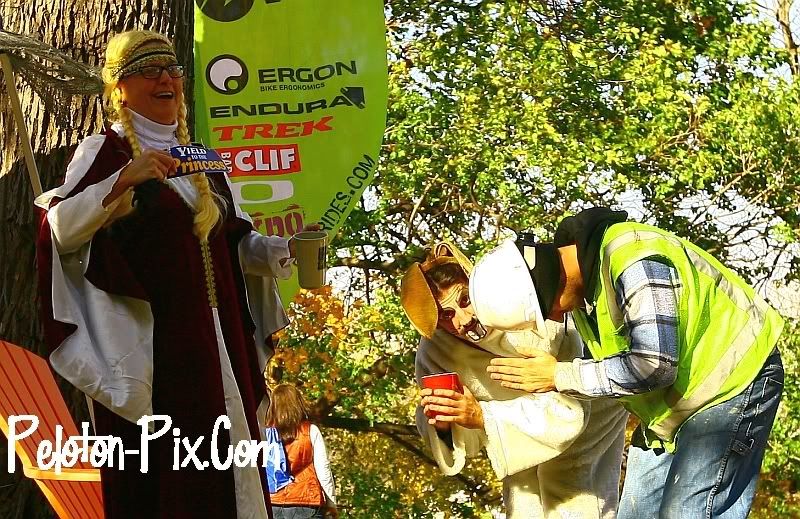 and I don't know what was going on with the DJ: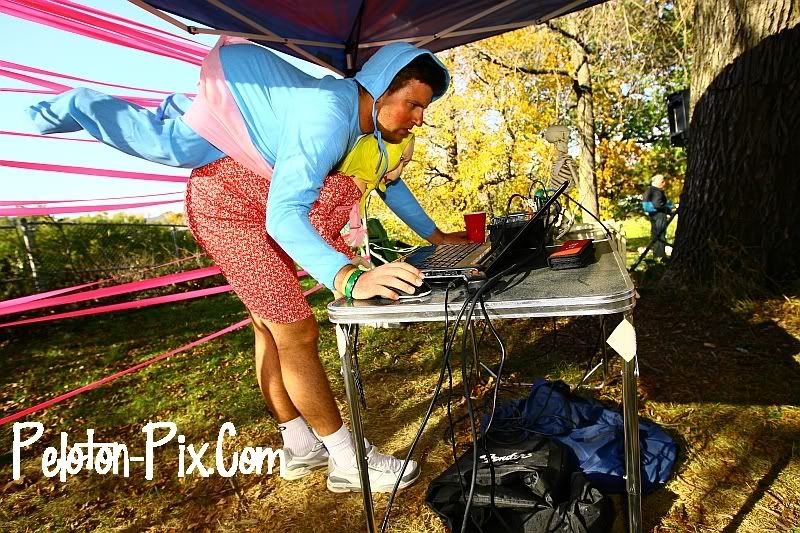 Mark McGeen was riding his new 'cross bike:
(Yes, he rode most of the course!)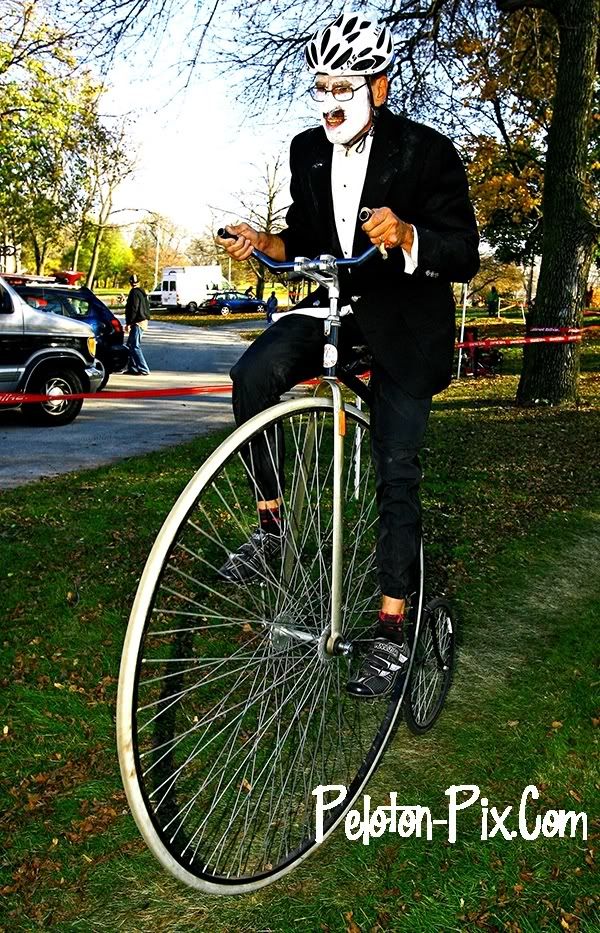 and Katy Steudel was riding her horse:
(Riding her horse???)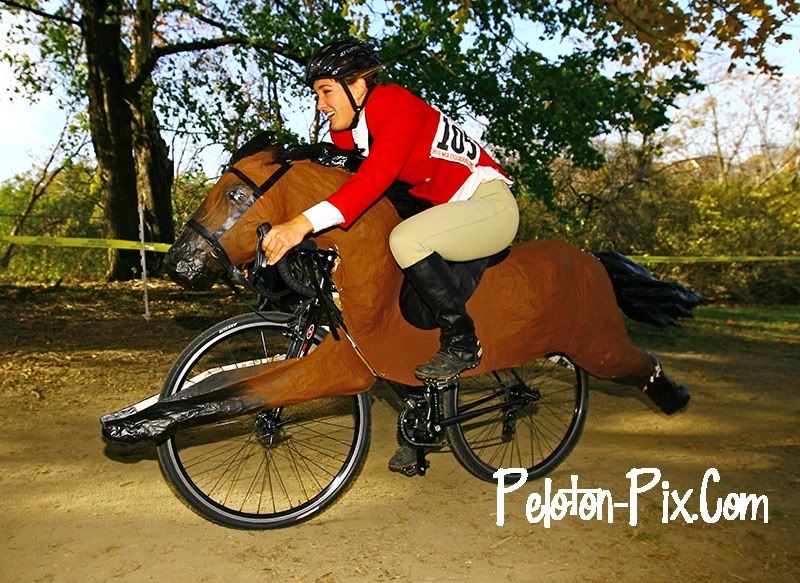 So, everybody had a great time, and once again the Washington
Park Cyclocross was one you didn't want to miss!
Read more...